Biography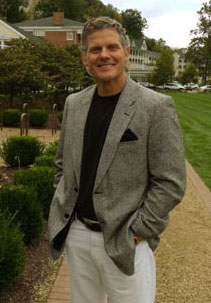 Born in Philadelphia, Dave Di Raddo grew up in Claymont, Delaware the son of a homemaker and evangelist. At the age of 12 at a youth ranch
in Maryland, Dave asked Jesus Christ to come into his life as his Lord and Savior. After graduating from Messiah College in 1980 with a degree
in education Dave taught and coached in the public school system for 8 years before beginning several seasons of life in ministry and the
business world.

Dave has worked in various capacities including executive management, the non-profit sector and self-employment. He also has served as an associate pastor in a local mega-church and enjoyed the experience of helping to establish a new church in Carlisle. In addition, he has served as a volunteer associate pastor at the Yocumtown Church of God for 4 years before answering a call, one that has been present since he was a
young man, to establish a new non-denominational gathering called Remnant Life Church. Dave is also a graduate of Liberty University with a
Masters of Divinity degree in Pastoral Ministries. He is currently pursuing his doctorate.
Married and the father of 2 adult sons, Kyle and Troy, Dave and his wife, Katerina are passionate about pursuing God's call on their lives. They enjoy traveling together, movies and are avid Phillies and Eagles fans.