Directions to the Susquehanna Club

The Susquehanna Club
located at the end of Ross Ave., New Cumberland, PA 17070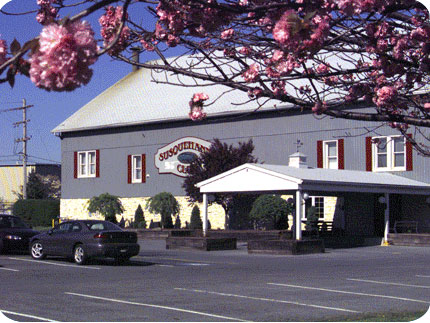 Remnant Life Church gathers at the Susquehanna Club
located at the end of Ross Ave. New Cumberland, PA 17070
General Directions:

Directions from Turnpike

1) Take exit 242 to I-83 South

2) Stay on ramp, and take exit 39A Lewisberry Road

3) Make a right at the Stop sign onto Lewisberry Road

4) Turn left at the fourth light (at the end of Lewisberry Road)
onto Old York Road

5) Turn Right at the second light onto Ross Avenue (past
Giant and before bridge)

6) The Susquehanna Club entrance is the first left past the
small guard box. (You drive through the small barrier set-up and make an immediate left.)

7) Handicap entrance/parking- Make immediate left upon
entering lot, along the side of the club.
Directions from 83
1) Take exit 39A Lewisberry Road

2) Follow Directions above starting on number 3 above.
Google Map Directions- click link below
https://www.mapquest.com/directions/to/us/pennsylvania/susquehanna-club-357442576